MR. CHRIS GOD'S GREATEST GIFT TO THE WORLD
 ***EXTRA, EXTRA, READ ALL ABOUT IT ***
FEED GOD'S SHEEP MISSIONARY CHURCH,
(DONATE OR ORDER NOW! (818 9837473)
E-MAIL thefoodprophet@gmail.com   
(THE INTERNATIONAL FOOD PROPHET)
DOCTOR OF THE CHURCH
PROPHET DR. JOLLIE HARRIS III
100% SUCCESS
WITH CANCER, DIABETES, AID'S, BLOOD CLOTS,TUMOR'S, 
ADD, ADHD, COLDS & PNEUMONIA. GOD HEALS ALL THIS
THROUGH THE SERVANT HANDS OF PROPHET DR. JOLLIE
(all healing done with herbs, seeds,oil's, aroma's, juice, food)
we ship all over the world  from Las Vegas Nev.
100% no side affects, Did you know that 60% of people who die in 
hospital's die of surgery malpractice mistakes, most american 
doctors die of diabetes and heart attacks between the ages of 55 
- 60. Also 40 % of all the machines used in hospital and doctors 
offices are no accurate, out of sink, none calibrated,way off the
mark of it's own evaluation simply a host and a miss calculation of
your body and how it is responding .America ranks number 30 in health 
care around the world.
" MAY YOUR FOOD BE YOUR MEDICINE AND
MAY YOUR MEDICINE BE YOUR FOOD "
 " FEED GOD'S SHEEP IS GOD'S WORLD HEALTH AND FOOD PROGRAM "
 " NO ONE BEATS GOD " 
 INCALL / OUT CALL / OUT OF STATE AND INTERNATIONAL TRAVEL
 PROPHET DR. JOLLIE HARRIS III
 INTERNATIONAL MINISTER  OF HEALTH
NEXT EVENT EVERY THIRS SATURDAY
12:30 PM -2 PM A FREE FOOD EVENT
LOCATION  7223 S. MAIN ST.  
LOS ANGELES CA. PH # 323 758 5913 
CONTACT: PROPHET DR. JOLLIE  / THE FOOD PROPHET
CALL NOW (818) 983 7473  LAS VEGAS (702) 546 8254
email www.thefoodprophet.com    
(PLEASE DONATE)
 www.thefoodprophet.com    ( video's)
 www.feedgodssheep.com      
 www.foodchurh.org
 A TRULY ORDAINED & BONA FIDE SPIRITUAL RELIGIOUS LEADER, 
 PREACHING/TEACHING/REACHING ALL GOD'S CHILDREN
 SPIRITUAL COUSULTATION, CHURCH SPEAKING ENGAGEMENTS 
*WE ARE NOT A SECULAR OR PUBLIC BUSINESS*
F.G.S.M.C. A SOVEREIGN CORPORATION SOLE CHURCH SANCTUARY. WHO'S DUTY TO GOD AND OUR LORD AND SAVIOR YESHUA / JESUS. OUR MISSION IS THE HEALING OF THE HOLY TEMPLE, OF ALL HUMANITY, ALL OVER THE WORLD. PROPHET JOLLIE HARRIS III IS A DIPLOMAT OF F.G.S.M.C. AND WE HAVE NO SUCH OBLIGATION TO MAN, NOR THE GOVERNMENT. WE ARE NOT YOUR 501C STATE REGULATED CHURCH. WE DO NOT PREACH PROSPERITY. WE TEACH GOD'S SPIRITUAL JOURNEY WHICH IS A FAITHFUL HOW TO PROGRAM OF RESTORING AND REDEEMING THE HOLY TEMPLE, WHICH MAN CALLS YOUR BODY! WE HAVE 100% SUCCESS GETTING RID OF CANCER, AID'S AND  DIABETES GOD'S WAY! YOU NAME THE DISEASE? GOD HAS A NATURAL FOOD REMEDY THROUGH GOD'S INSTRUMENT, PROPHET JOLLIE.  REMEMBER, ST. LUKE WAS A DOCTOR FOR GOD ALSO A MENTOR FOR PROPHET JOLLIE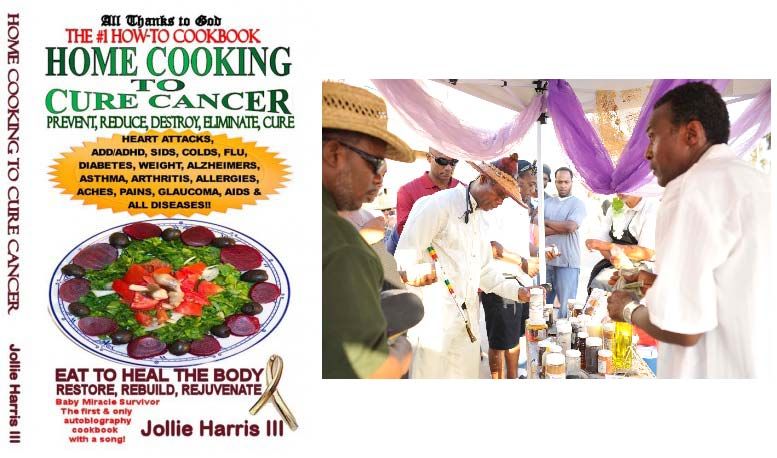 REMEMBER THERE ARE 2 ROADS THROUGH  LIFE. GOD'S ROAD OR MANS ROAD. WHICH ROAD WILL YOU TAKE?
HOSEA  4:6 my people are destroyed from lack of knowledge.

( ALL TRADE SECRETES BELONG TO )
FEED GOD'S SHEEP MISSIONARY CHURCH
 overseer 
PROPHET JOLLIE HARRIS III OF FEED GOD'S SHEEP MISSIONARY CHURCH AND HIS SUCCESSOR'S A CORPORATION SOLE
ALL TRADEMARKS, COPYRIGHTS, INTELLECTUAL PROPERTY RIGHTS, MECHANICAL RIGHTS
AND ALL OTHER RIGHTS UNDER GOD AND IT IS SO.
RESERVED  F.G.S.M.C.  PROPHET J H III
 
PROPHET DOCTOR JOLLIE HARRIS III